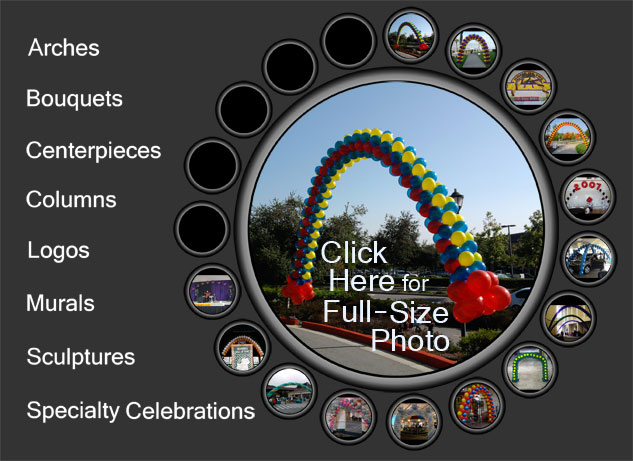 We decorate all types of parties and events. Creative Ideas for Special Events including arches,

bouquets, centerpieces, columns, logos, murals, sculptures and specialty celebrations.

Balloon Decorations for all types of Parties. Theme your event with our unique decorations.
We specialize in Unique Balloon Decorations.
We have decorated over 10,000 events in 20 years.
Copenhagen Balloons & Promotions wants to help make your event more memorable.
We Deliver Locally and Nationwide. Decorations for any type of budget.
Thanks for trusting Copenhagen Balloons for your special event.